Fresh Solutions to a Stale Problem
Believe it or not, EPA studies show that the air inside most homes is at least 10 times more polluted than the air outside – even in the smoggiest of cities. Why? Modern homes are built to be as airtight and energy efficient as possible, but even the most expensive home can trap stale air if it doesn't have the right HVAC system. Radon, CO2, mold and mildew can become trapped inside as well as gas-emitting chemicals like formaldehyde, which is used to make carpeting, drapes, furniture, household cleaners and building materials. Other indoor air quality pollutants can include pollen, viruses, dust and dust mites.
The polluted air circulates over and over, leading to sneezing, colds, flus, eye and throat irritation and outbreaks of allergies or asthma. Environmentalists even have a term for this problem: Indoor Air Quality or IAQ.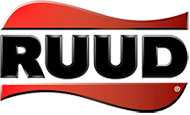 Ruud understands how important IAQ is to you and your family and we're working to bring you energy-efficient products that improve the quality of your air. Your Ruud professional is ready to help you discover how a heating system installation will not only work best for your home but keep the air clean for your family.
Indoor Air Quality Influencers in Your Home
Request an Estimate
Schedule your appointment to receive a free estimate today.