Save Energy on Heating & Cooling this Spring
Is it too early to talk about home heating tips in Spring? We can't possibly know what the weather will be like when you're reading this post. As we're writing it, the sun is shining, and it feels like spring! We've all heard it said, "If you don't like the West Michigan weather, just wait a while.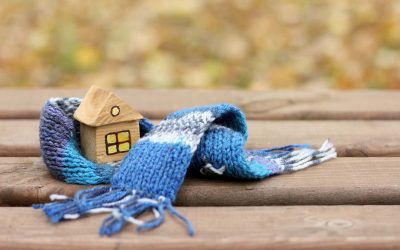 The saying is especially true in the spring! One day, it's 28 degrees with snow flurries, the next it's raining. Another day, you're on the golf course enjoying 69 degrees and sunshine when a cloud covers the sun, and all of a sudden, it's 40 degrees, and a brisk wind is blowing. Planning what to wear is a challenge – we recommend keeping a sweater close by in the spring.
Heating and cooling your home as the season changes can be tricky as well. But, before you know it, we'll be talking about how to deal with the summer heat.
With that in mind, here are a few Spring HVAC Energy & Money Saving Tips. Before the weather changes too much, talk through them with your family, so everyone's on the same page.
Open the Windows
When it's warm enough to be outside without a sweater, it's warm enough to turn off the furnace and open the windows! Allowing fresh air into your home will improve the indoor air quality, help you manage humidity changes, and keep your home comfortable while minimizing energy use. (Don't forget to close your windows in the evening to retain indoor heat.)
Let the Sunshine In
Opening window blinds and drapes allow for natural light to flow into your home. This natural sunlight is a welcome relief from winter's gray skies and can save electricity because lamps and overhead lights can be turned off during the day. As the weather warms, windows facing the sunlight will heat your home during the day as well.
Install a Programmable Thermostat
Having a programmable thermostat allows you to reduce your energy bills all year long, but it is especially convenient in the spring. As daytime temperatures increase, you can program the unit to minimize furnace use earlier in the day and resume again after dark as the home begins to cool. This also allows you to set a comfortable temperature and then throw open those window without concern that the furnace will come on and try to 'heat the whole outdoors.'
Replace Air Filters
New filters ensure that cleaner air will work its way throughout your home. For maximum efficiency, you should change your furnace filters regularly. The owner's manual for your specific HVAC make and model will indicate the type of filter you should use and how often it should be changed. Following the manufacturer's guidelines will prolong the life of your HVAC system.
Schedule your AC Maintenance
Just like any other machine, air conditioners experience wear and tear. Having your AC unit inspected and serviced each spring helps extend its lifespan and keeps it running efficiently, which saves energy and money in the long run.
For all your heating and cooling needs – Programmable Thermostats, Air Filters, Maintenance, & More – you can depend on the HVAC experts at Sunrise Heating & Plumbing, 12700 Old 14 Mile Rd NE in Greenville. Sunrise is your hometown heating and cooling specialist.