Sunrise: Your Greenville Plumbers for 10 Years
Greenville Plumbers Trust Sunrise Heating & Plumbing
Sunrise Heating and Plumbing is proud to support the very best Greenville plumbers. Our owner, Curt Hansen, has over 30 years of experience in the heating and plumbing industry and we've been serving the Greenville, Michigan area since 2007.
Whether you stop by our new retail location at 12700 Old 14 Mile Rd NE in Greenville or you have one of our plumbing 'pros' come to your home or business, you will be treated to the best customer service around.
As Greenville's hometown heating and plumbing company, you can depend on Greenville plumbers for:
Prompt Service on all brands
Professional work
Easy-to-understand Proposals
Fair, honest pricing of our products and services
Replacement, repair, and service options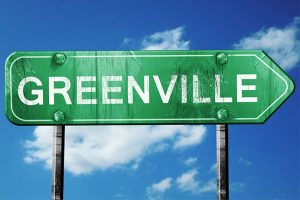 For a small town, Greenville has a lot to be proud of. The town has a rich history which includes the founding of the first Meijer store in 1934. Each summer the entire town turns out to celebrate the town's Danish heritage.
For nature lovers, Greenville boasts over 140 acres in their public park system and both the Flat River Scenic Trail and the Fred Meijer Heartland Trail. Some of Michigan's most beautiful areas are located in and around Greenville including Baldwin Lake with its swimming beach and the beautiful Woodbeck chain of lakes.
Speaking of smooth waters, Sunrise is proud to be Greenville's local Ruud dealer.
Whatever your plumbing needs, whether you are a do-it-yourselfer or you want a professional plumber to do the work, you can rely on the Greenville plumbers of Sunrise Heating and Plumbing.
Give us a call or stop by our new retail location today.