Make Sure Your Furnace is Ready for Fall and Winter
The expense of having a Sunrise Heating technician perform a furnace safety check this fall is far lower than the cost of calling us when the heater quits working on a sub-zero day during Christmas vacation.
The first orange leaves have appeared on the trees, and the average temperature has dropped by 10 degrees. Every once in a while, you'll catch a whiff of wood smoke when you're outside. Summer has ended in West Michigan. Are you ready for fall and winter?
Furnace manufacturers all recommend annual inspections and maintenance by a qualified technician – Sunrise Heating and Plumbing. The two most important reasons to schedule an inspection of your heating system are:
Safety & Savings
Safety – The most important reason is for the protection of your family. With a properly maintained furnace, the risk of fire or a deadly carbon monoxide leaks goes down significantly.
Savings – When Sunrise inspects your HVAC system annually, we can identify and rectify problems before they become serious issues. Also, regular maintenance extends the life of your furnace and can lower your annual heating costs.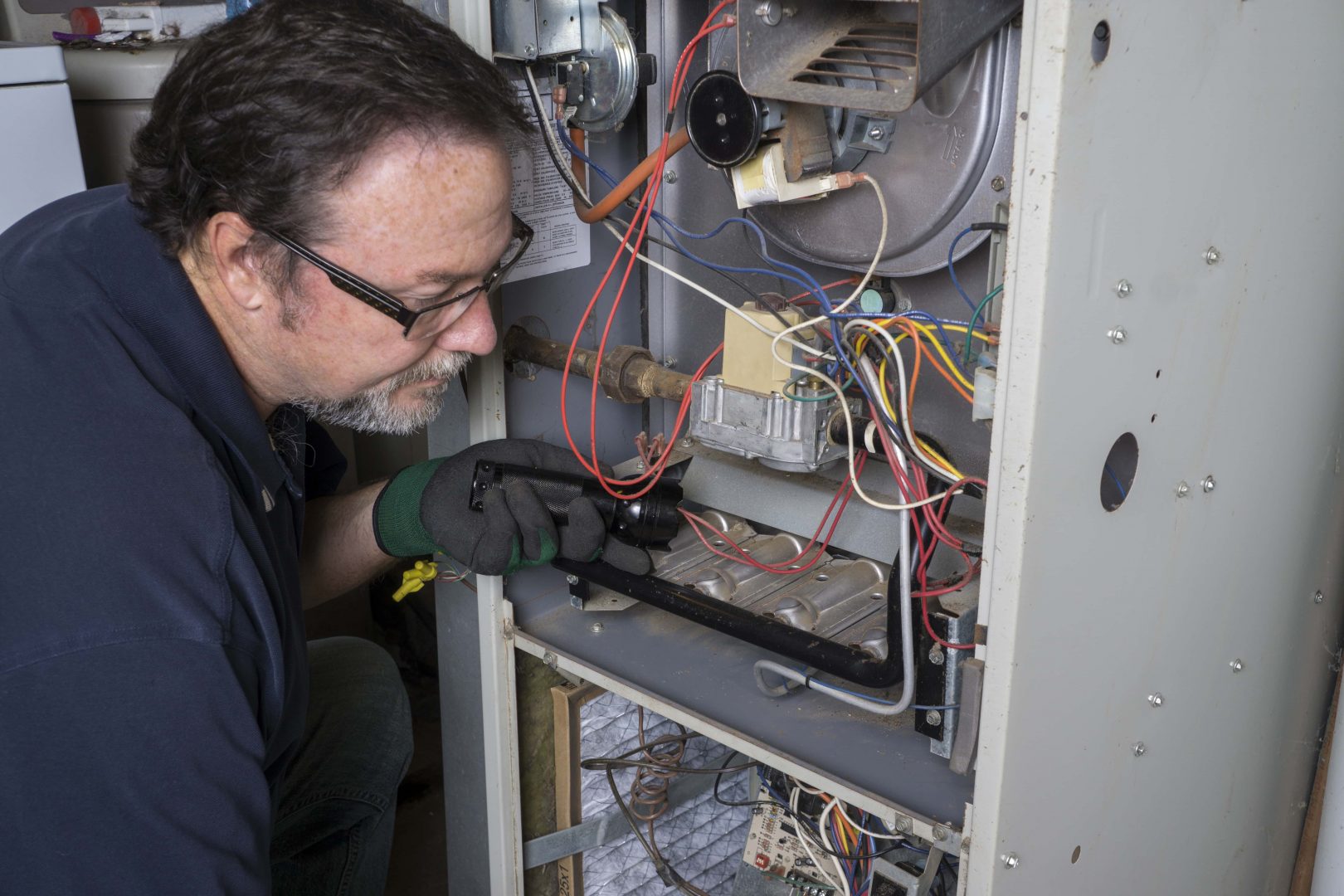 Certified Furnace Safety Inspection
A heating and cooling specialist from Sunrise will take carbon monoxide and combustion gas readings and compare them with safety recommendation and the unit's specifications. He will also do a complete inspection checking:
Filters for cleanliness and proper placement
Vent systems for blockages or leaks
Heat exchange for rust, corrosion, or cracks
Wiring for corrosion and damage
Burners for proper ignition and flame
All gaskets and seals for drying and cracking
Fresh air intake system for good flow
Thermostat for optimal function
Also, our technician will lubricate the furnace to reduce friction, clean the drainage hoses and condensation trap, and remove the blower wheel for cleaning and maintenance. Before he's finished, the technician will report the findings of the furnace safety check to you, explain his recommendations, and answer any questions you may have.
Let Sunrise Heating and Plumbing complete your annual furnace safety check. You can be confident that your HVAC system is tuned and ready for fall and winter.
Call Sunrise today to schedule your safety inspection at 616-293-9326.