New Commercial Space in 2018? Plan on Sunrise for your HVAC Needs
The new fiscal year has already started for many businesses. Have you considered your HVAC needs for 2018? No matter what the new year brings, whether it's facility upgrades, new construction, or business as usual, Sunrise Heating & Plumbing is your source for commercial HVAC systems.
At Sunrise Heating & Plumbing, we've been installing and servicing commercial HVAC systems since 2007 in Greenville, Michigan and the surrounding area. If you're going through a building project, whether it's an expansion or a new build, you are going to need quality HVAC service. From design to installation to service and warranty work, Sunrise has got you covered.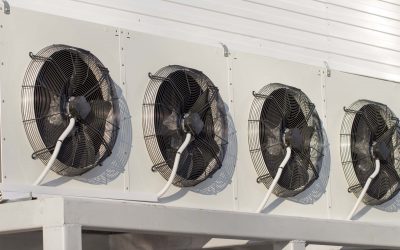 Still in the planning phase? That's the best time to contact us. We will work with you to make sure your commercial HVAC system is planned correctly ensuring that you are installing the right equipment for your building and operation.
Commercial and industrial facilities have very different needs from residential buildings. While we install and service furnaces and air conditioners, sometimes, for energy efficiency, it makes more sense to install a heat pump. In addition to keeping your employees and customers warm in the winter and cool in the summer, you need to be concerned with indoor air quality as well.
At Sunrise Heating & Plumbing, we can help you plan for all your needs – from furnaces and air conditioners to heat pumps and humidifiers, to air cleaners, thermostats and more.
One of our trained and certified heating and cooling experts will conduct a thorough interview to determine the nature of your business. Our experts will consider all of your heating and cooling needs, including any special requests.
From the time you contact us, through planning, installation, service, and warranty work, we pride ourselves on providing nothing but the best and excellent customer service too. Call Sunrise today at 616-293-9326.