Add Value to Your Home by Upgrading Your Bathroom
When most people think about remodeling a bathroom, they see dollar signs flashing before their eyes. And that's often the end of it. But it doesn't have to be that way.
Bathroom on a Budget: Quick & Easy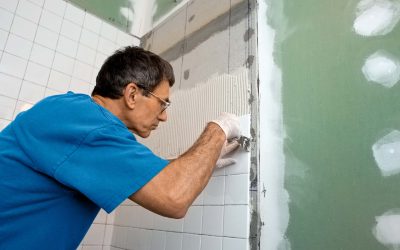 Easy bathroom upgrades can include:
New paint
New curtains, bath mat and shower curtain
Replacing fixtures such as faucets, drains, and towel bars
A mid-range budget remodel adds:
Updating the vanity – Depending on what kind of vanity you currently have, this could mean painting or refacing it. Lower in cost than replacing a vanity, the results and savings of refacing can be dramatic.
New sink and countertop – A one-piece countertop and sink vanity topper can be less expensive than purchasing them separately.
New toilet – Choosing one of the newer dual flushing toilets saves money on water.
Other upgrades that can be done include:
Tub & shower – With all the HGTV remodeling programs, Jacuzzi and soaker tubs with separate showers have become very popular. That said, a new tub/shower combination is less expensive and will still be a beautiful upgrade with a solid return on investment if you're replacing an outdated one.
Updating your bathroom floor – If you dream of radiant heating, we can help you with that.
Adding storage with linen closets and medicine cabinets
Showing off your sense of style with a beautiful new mirror
Something to remember when considering easy bathroom upgrades is that you don't have to do it all at the same time. Look at your current bathroom and decide which one or two fixtures need to be replaced first. It's amazing what just a few new items will do to brighten up your space.
Sunrise Heating and Plumbing is your local hometown plumber. Whether you're just thinking about it, ready to do some easy bathroom upgrades, or in the midst of one and you've encountered a problem, we're here to help. With any bathroom updating, it's essential to make sure your plumbing is working properly. Sunrise Heating and Plumbing is your local, licensed, and insured master plumber.
Stop by the Sunrise Heating and Plumbing retail location today for expert advice on easy bathroom upgrades. Upgrading your fixtures — vanity, faucets and showers – goes a long way to improving the quality and value of your home. Sunrise is here to help.